Hello there!

Nice that you found us
We create unforgettable experiences with presentation technology
We believe that audiovisual equipment is much more than just tools for presenting sound and images. We believe that unforgettable experiences can be created through presentation technology, and that together with our customers, we can make the world a better place, one space at a time, to communicate and present.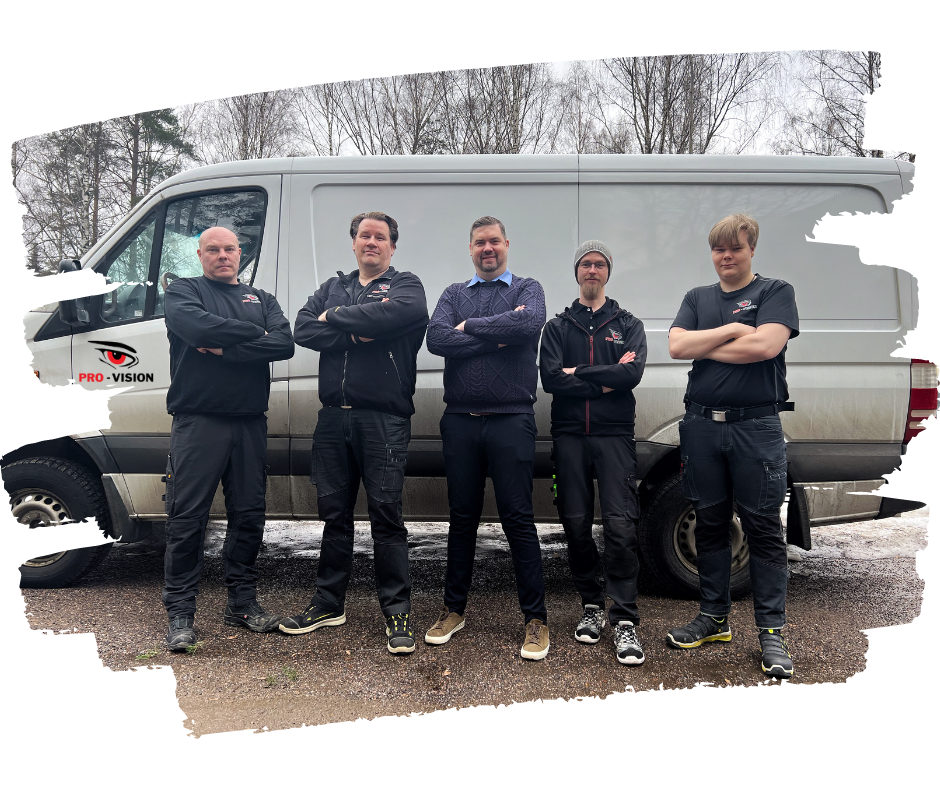 Focusing solely on the technical features of AV equipment rarely meets users' needs for a functional space. In fact, sometimes it's not even possible to properly detach the equipment from its stands.
We believe that the AV in a space should be flexible and adaptable to the users' needs, rather than the other way around. That's why we always listen carefully to our customers' requests and provide insight into how everything can be integrated seamlessly, so that the presentation technology brings joy for years to come.
Five reasons to choose Pro-Vision
It's said that self-praise stinks, but here are a few things that people have said about us over the years, gathered together.
1. We handle AV installations like nobody else
Over the years, our experience has taught us at least one thing: no AV installation is impossible. With the right tools and expertise, we can deliver the results you envisioned from the start.
2. We respond quickly
Every organization is unique, and so are their needs. However, our commitment to responding quickly to those needs is consistent. This helps us achieve high-quality results for every job.
3. AV means partnership to us
If you're looking for a strategic, long-term partner for all your AV needs, we're happy to talk more. We believe in building lasting partnerships with our clients.
4. If we make a mistake, we fix it
We've packaged our services in a way that allows us to confidently offer a satisfaction guarantee for all of our work.
5. Our work quality is what people remember us for
If we've worked together before, chances are you remember the quality of our work. Invite us to work with you again so you can experience it for yourself.
.
If time allows, enjoy a coffee break with us and read about the latest in AV